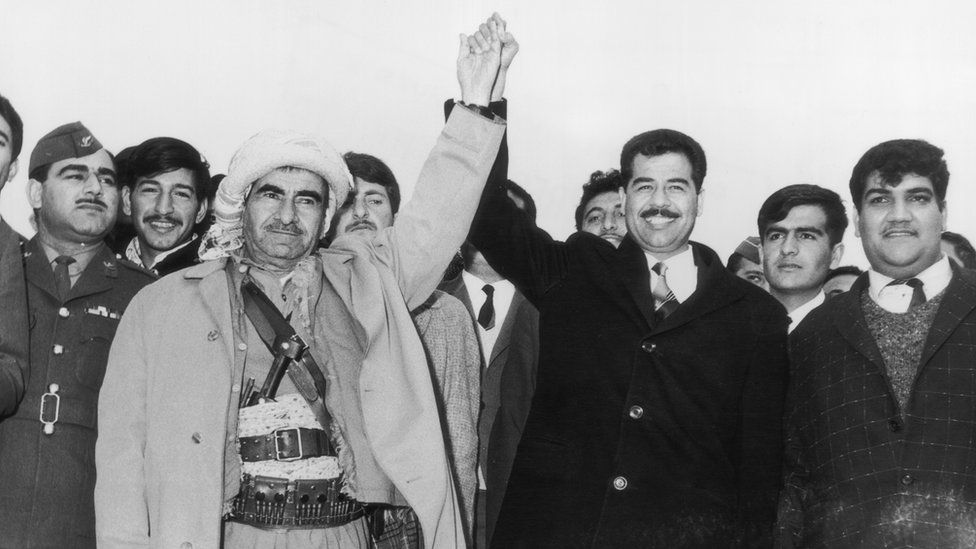 IMAGE SOURCE,HULTON ARCHIVE
Kurds make up an estimated 15% to 20% of Iraq's population. They have historically enjoyed more national rights than Kurds living in neighbouring states, but also faced brutal repression.
In 1946, Mustafa Barzani formed the Kurdistan Democratic Party (KDP) to fight for autonomy in Iraq. But it was not until 1961 that he launched a full armed struggle.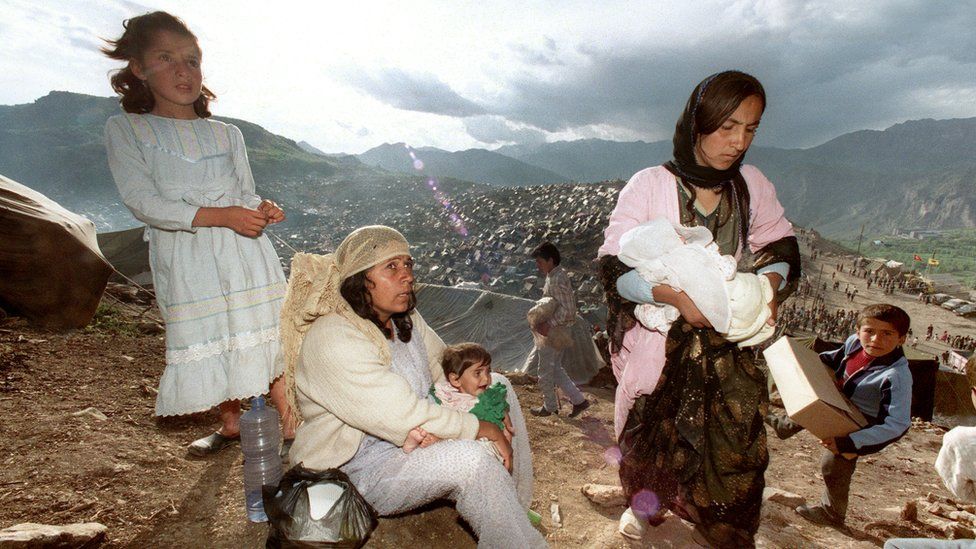 In the late 1970s, the government began settling Arabs in areas with Kurdish majorities, particularly around the oil-rich city of Kirkuk, and forcibly relocating Kurds.
The policy was accelerated in the 1980s during the Iran-Iraq War, in which the Kurds backed the Islamic republic. In 1988, Saddam Hussein unleashed a campaign of vengeance on the Kurds that included the chemical attack on Halabja.
When Iraq was defeated in the 1991 Gulf War, Barzani's son Massoud and Jalal Talabani of the rival Patriotic Union of Kurdistan (PUK) led a Kurdish rebellion. Its violent suppression prompted the US and its allies to impose a no-fly zone in the north that allowed Kurds to enjoy self-rule. The KDP and PUK agreed to share power, but tensions rose and a four-year war erupted between them in 1994.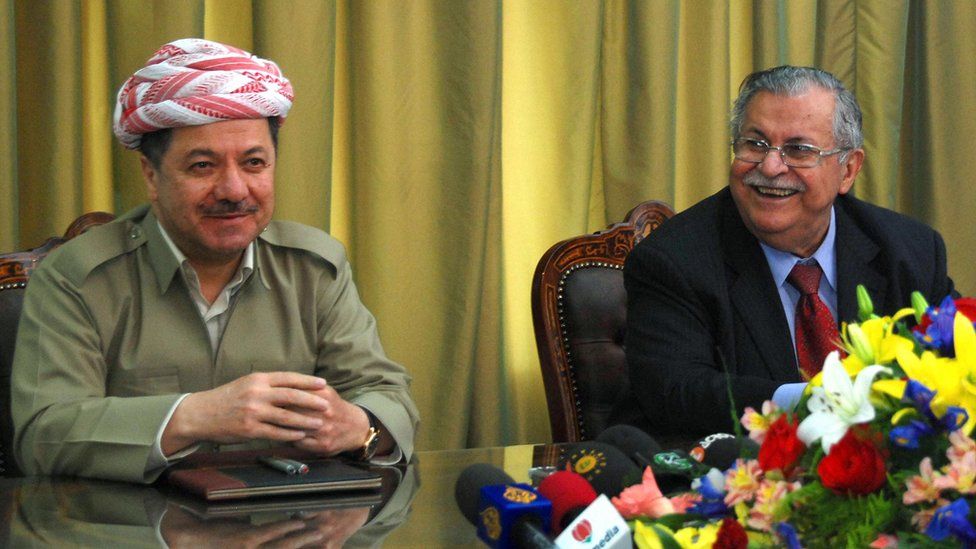 The parties co-operated with the US-led invasion in 2003 that toppled Saddam and governed in coalition in the Kurdistan Regional Government (KRG), created two years later to administer Dohuk, Irbil and Sulaimaniya provinces.
Massoud Barzani was appointed the region's president, while Jalal Talabani became Iraq's first non-Arab head of state.
In September 2017, a referendum on independence was held in both the Kurdistan Region and the disputed areas seized by the Peshmerga in 2014, including Kirkuk. The vote was opposed by the Iraqi central government, which insisted it was illegal.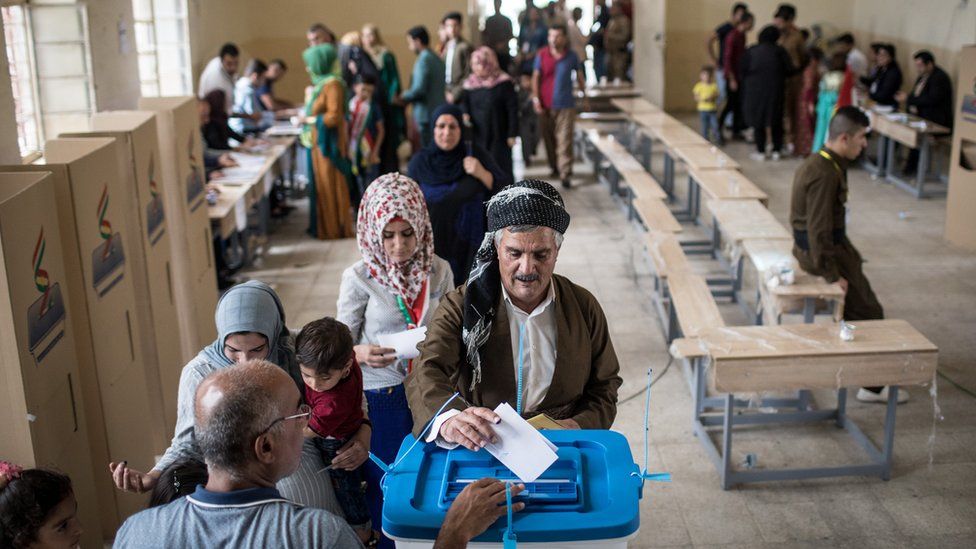 More than 90% of the 3.3 million people who voted supported secession. KRG officials said the result gave them a mandate to start negotiations with Baghdad, but then Iraqi Prime Minister Haider al-Abadi demanded that it be annulled.
The following month Iraqi pro-government forces retook the disputed territory held by the Kurds. The loss of Kirkuk and its oil revenue was a major blow to Kurdish aspirations for their own state.
After his gamble backfired, Mr Barzani stepped down as the Kurdistan Region's president. But disagreements between the main parties meant the post remained vacant until June 2019, when he was succeeded by his nephew Nechirvan.